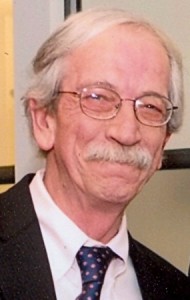 Patrick R. Sabelhaus practices law in the Sacramento area and specializes in state and federal low-income housing tax credit law, tax-exempt bond financing, real property law and syndication. His clients include both for-profit and nonprofit organizations. Mr. Sabelhaus secured one of the first low-income housing tax credit allocation in California in 1987 and has served as the attorney of record to some 375 entities involved in the development of 18,000 low-income housing tax credit units in California, Nevada and New Mexico.
Prior to entering private law practice, he served as Chief, Community Affairs Division, California Department of Housing and Community Development and prior to that as a senior consultant to the Assistant Secretary of the Office of Consumer Affairs and Regulatory Functions at the U.S. Department of Housing and Urban Affairs in Washington, D.C. From 1967 – 76 Mr. Sabelhaus was with the Office of Economic Opportunity and director of field operations for the Rural Housing Alliance and from 1964 – 67 as a Peace Corps volunteer in Venezuela, South America. Mr. Sabelhaus is the Secretary/Legislative Liaison of the California Council for Affordable Housing and a member of the State Bar of California.
Mr. Sabelhaus received his J.D. from Golden Gate University Law School and has a B.A. in Business Administration from Marian College, Indianapolis, Indiana.